MEMORY Wall: Phyllis Harm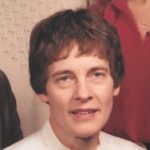 Phyllis Harm
June 27, 1934 - October 27, 2018
On Saturday, October 27, 2018, Phyllis Harm, Mother, Grandmother, Wife, and Teacher, passed away at the age of 84.
Phyllis was born on June 27, 1934, in Lincoln, NE to Dr. G.O. and Celia (Scott) Cast. She had a colorful and full childhood with brothers Scott and Richard. Later Phyllis met her life partner and young love, Bill Harm at Lincoln High School.
Soon after, Phyllis received a degree in Education from the University of Nebraska – Lincoln in 1956, where she became a member of the Delta Delta Delta sorority, mortarboard, and ping pong champion.
After a time of independent travel to Europe, she taught Elementary in California and Colorado before coming back to her beloved Nebraska and Bill where they started their family and her life as a Mother.
Phyllis and Bill soon were married in 1962, built their first home together, with Phyllis's hand in the design, and had their two daughters Karen and Lisa. Phyllis had many passions in life which grew from her identity as a teacher and artist. Phyllis continued her love of being an educator by becoming a volunteer with her daughters' schools.
As the girls were in school, she refined her creativity in her many hobbies. She combined two of her favorite things, midcentury modern design, and love of woodwork, to create extraordinary art in her furniture making.
As her children had children, Phyllis discovered her new role as a grandmother to Lydia, Weston, Andy, Celia, Sylvia and a countless number of beloved dogs. She became a member of the BR chapter of the PEO and once again become a volunteer in education and the grandchildren's young lives.
Phyllis had many passions that became themes throughout her life including a dog, or three, at her side, since she was a young girl. She lived for an appreciation of art and design and incorporated this into all aspects of life and education.
She is survived by her husband Bill Harm, their two children, Karen and Lisa, and grandchildren Lydia and Weston Cotton, Andy and Celia Kuster, and Sylvia Ellis. Phyllis was known for her quick wit, attention to detail and devotion to her loved ones. She will live on through her students, family and some of her favorite people.
A service will be held at 11:00 on Sunday, November 4th by Butherus Maser & Love Funeral Home. 4040 A St, Lincoln, NE 68510.
In lieu of flowers, the family is asking for donations in Phyllis's memory to The Fisher Center for Alzheimer's Research.
Phyllis's Guestbook
Donate in Memory of Phyllis Harm
The Verification Code is imprinted on credit cards to help merchants verify transactions when the actual card is not present, such as Internet purchases or donations. The merchant uses this number as part of the authorization process with the card issuer.
Please use the images below to locate the verification code for your card type.
Visa, Master Card, and Discover: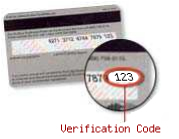 The verification code for Visa, Master Card, and Discover is a 3-digit number printed on the back of your card. It appears after the account number or last 4-digits of your account number, in the signature panel.
American Express: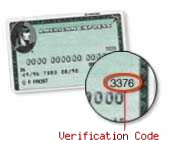 The American Express verification code is a 4-digit number printed on the front of your card. It appears above and to the right of the embossed account number.