Solving the mysteries of Alzheimer's
Every day scientists are learning more about what causes Alzheimer's and what happens to the brain as the disease progresses. There is hope that soon we will not only be able to diagnose and care for those suffering effectively but that we will ultimately discover the cure.
Our groundbreaking research at the Fisher Center is the key to uncovering the solutions we so desperately need. Our team of scientists has recently developed new technologies that will accelerate the pace of future Alzheimer's research.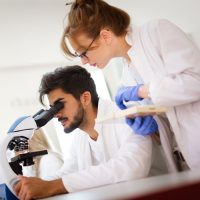 Meet the world-renowned team of scientists behind our pioneering research. The Fisher Center is one of the largest and most modern facilities in the world dedicated to solving the puzzles of Alzheimer's.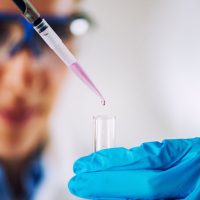 Our scientists have discovered a protein that fuels Alzheimer's disease. This finding has created a shift in how researchers around the world fight Alzheimer's, as well as opened the door to promising new treatments.
Explore Alzheimer's Research
Learn all about today's leading Alzheimer's disease research by browsing our many articles.
No question is too big or too small for our experts. Submit your question and get an answer.