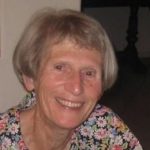 February 12, 1941 - May 06, 2020
Sherry (Kershnar) Jacobson, born February 12, 1941, passed away May 6, 2020 after a long illness. Born in Brooklyn, NY, and having resided in Livingston, NJ and Nanuet, NY, she retired and lived the past 21 years in the Saddlebrooke Community in Tucson, AZ. She was graduated from the Baruch School of City College and then worked as an accountant at Apfel & Englander. After her kids were in school, she managed the U.S. office of Fildan Accessories, while also working summers at Camps Wahconah-Potomac and Pontiac. Throughout her life, she enjoyed eating chocolate, baking, crocheting, rooting for the NY Rangers and NY Mets, seeing Broadway shows, as well as attending Harry Belafonte and Johnny Mathis concerts. In her retirement, she spent time walking with friends, playing tennis, square dancing, playing bridge and attending hors d'oeuvres parties. But most of all she adored spending time with her family and friends. She was a loving wife to her husband Jake, a wonderful mom to her children (Alyse, Pam, Steven, Lara, and Mark) as well as a doting MeMa to her grandsons (Max and Ben). She was predeceased by her parents Morton and Sally Kershnar and her sister-in-law Sue Kershnar. She is survived by her husband Louis Martin aka Jake Jacobson; her children Alyse (Mark), Pam, Steven (Lara); her grandsons Max and Ben; as well as her siblings Mel, Rivka, Harris (Tessa).
Sherry's Guestbook
48 entries.
So sorry to hear of Sherry's passing. It was an honor for me to be her caregiver. Love to you Jake and your family
When I think of my cousin Sherry, her enthusiasm, smile, and vibrant spirit come readily to mind (not to mention mandel bread and other baked treasures). While these qualities will surely be missed, she leaves a legacy of warmth and love. Jake, Alyse and Mark, Pam, Steven and Lara, please know that our thoughts are with you.
Our thoughts and prayers are with you all at this difficult time.

love, Barry & faith
My deepest condolences to the Jacobson family. What a beautiful and accomplished life story. I wish you comfort and peace during this time of mourning.
Sending sincerest condolences to the Jacobson family.

Although I never had the opportunity to meet her parents, I have enjoyed a friendship with Pam for over 10 years after meeting her in the NY office. She talks about her family with great admiration and love and is so much like you - very generous, caring and thoughtful. After reading Sherry's obituary, I see why Pam enjoys baking (especially her chocolate chip cookies) like her mother.

At this time of sorrow, may you find comfort in your memories.
With deepest sympathy, Diane Thormodsgard
We love Aunt Sherry! Uncle Jake, you and Aunt Sherry raised a beautiful family together! Aunt Sherry is your soulmate forever! Love is forever!
I have the fondest memories of Mrs J. I met Pam in 4th grade and lived around the corner in Nanuet. Mrs J. always made me feel welcome and part of the family. I couldn't wait to go to their house after school to eat Mrs J.'s baked goods, which we all knew were in the bread drawer. I will always remember that she called out names in temple for those who were sick and needed healing, including those in my family. Her thoughtfulness inspired me to do the same and in recent years, I have been calling out her name in temple. Thank you, Mrs. J., for leaving such a positive and lasting influence on me, and for all the love you shared with those whose lives you touched, including mine.
Jake, I was so sorry to hear of Sherry's passing. I'm sure there seems no end to your heartbreak, but we all must keep going on the belief that she is in a place of peace and free of sickness. I truly believe that those who pass are now angels who watch over us until we join them. Her spirit will be with you always. I pray that you and your children will thrive in your loving memories of your lives together. Love, Jude
I am so sorry for your loss. I enjoyed hearing all your stories and memories of your mom. What an amazing person - and loyal NY sports fan.
Thinking of all of you and hoping your memories can bring you peace and smiles during this difficult time.