MEMORY Wall: Keith Leslie Richardson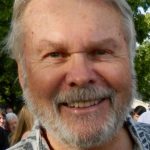 Keith Leslie Richardson
November 02, 1941 - February 11, 2018
Keith Leslie Richardson, 76, of Downers Grove, formerly of Hinsdale, died February 11, 2018 of complications from Alzheimer's.
Born on November 2, 1941 in Rolla, Missouri, he began and ended his working life in the electrical industry as a member of IBEW local 134 with some time in between as a business owner. Known for his quick wit, love of music and sense of humor.
Keith is preceded in death by his parents Joseph Roy and Mary Gladys (Smotherman) Richardson, his sisters Mary Josephine Blust and Barbara Ann Hawkins, and his wife of 43 years, Carol (Abrell) Richardson.
He is survived by his fiancé, Jacqueline McGuffey; his children Cynthia (Douglas) Roselieb, Cheryl Richardson, Catherine (Rachel) Richardson and Kristopher (Israel Matos)Richardson; 7 grandchildren, Wesley, Callen, Annalee and Gabriel Roselieb, Virginia Roberts, Sri Rose and Hendrix Richardson, and one sister, Janet (Charles) Sing.
A Celebration of Life service will be held on April 21st at 3 pm at Hinsdale United Methodist Church, 945 S. Garfield, Hinsdale, IL  60521.  A reception will immediately follow the service at The Village Club of Western Springs, 4221 Lawn Avenue, Western Springs, Illinois 60558. Memorial donations may be made to the Fisher Center for Alzheimer's Research Foundation.
Keith's Guestbook
Donate in Memory of Keith Leslie Richardson
The Verification Code is imprinted on credit cards to help merchants verify transactions when the actual card is not present, such as Internet purchases or donations. The merchant uses this number as part of the authorization process with the card issuer.
Please use the images below to locate the verification code for your card type.
Visa, Master Card, and Discover: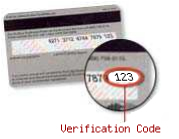 The verification code for Visa, Master Card, and Discover is a 3-digit number printed on the back of your card. It appears after the account number or last 4-digits of your account number, in the signature panel.
American Express: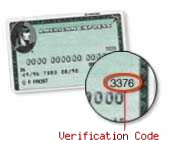 The American Express verification code is a 4-digit number printed on the front of your card. It appears above and to the right of the embossed account number.