MEMORY Wall: James Murfree Butler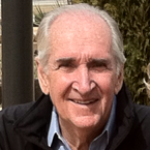 James Murfree Butler
December 11, 1942 - November 23, 2018
J. Murfree "Murf" Butler was the former Vice Chairman and Director of W. R. Grace & Company. Following an exemplary career with Grace that spanned over 30 years, Murf "moved on" to share his unique, multi-cultural background and extensive business experience with a limited number of senior executives and organizations as Chairman of JMB Global associates of Key Biscayne. He also served as CEO and Director of Security Technologies Group of Plantation Florida.
Spanning most of his career, Murf joined Grace as a financial analyst following his graduation from Cornell University in 1965 and returned there after earning an MBA from Harvard University. He served in various positions throughout his tenured career with Grace culminating, ultimately, as Vice Chairman with responsibilities including the Grace Specialty Chemicals operation and Grace's Corporate Technical, Communications, Executive Development and Government Relations areas. He also chaired the Grace Foundation and was on the Executive Council which formulated the company's strategic and restructuring plan prior to retiring from Grace in 1995.
Never one to shy away from opportunities to give back, he served in various positions on governing bodies of community related organizations in South Florida including the Saint Andrew's School Board of Trustees as Board Chair, the Lynn University Board of Overseers and the Boca Raton Mayor's Private Sector Task Force. He also served for 10 years as Director of The Council of the Americas, a Director of Accion International and a member of the Cornell University Council.
Despite all his experiences leading, nothing was more important to Murf than his family with whom he loved to travel, both within the US and Internationally. He split his time between Key Biscayne, Florida and Quechee, Vermont, where he tried never to miss the annual Quechee Balloon festival or the Fall changing of the leaves. In fact, Quechee was the longest single residence that Murf and family held.
Murf was incredibly caring, highly intelligent, a fantastic role model and an amazing husband and father who always put the needs of others ahead of his own. He will be forever gratefully remembered by his wife of 48 years, Patricia Ehni Butler, formally of Lima, Peru, his sons Jim and Chris, his daughter Vivian, and four wonderful grandchildren, Alex (10), Meredith (10), Reagan (9) and Addison (4).
James's Guestbook
2 entries.
Murf was a wonderful boss and mentor during my time at Grace. It was a privilege to work for him. My sincere sympathies to the Butler family.
Donate in Memory of James Murfree Butler
The Verification Code is imprinted on credit cards to help merchants verify transactions when the actual card is not present, such as Internet purchases or donations. The merchant uses this number as part of the authorization process with the card issuer.
Please use the images below to locate the verification code for your card type.
Visa, Master Card, and Discover: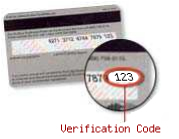 The verification code for Visa, Master Card, and Discover is a 3-digit number printed on the back of your card. It appears after the account number or last 4-digits of your account number, in the signature panel.
American Express: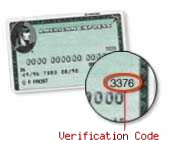 The American Express verification code is a 4-digit number printed on the front of your card. It appears above and to the right of the embossed account number.