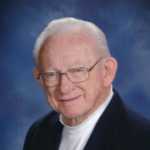 Harry Crews
October 15, 1936 - October 07, 2019
Mr. Harry Jackson Crews, 82, of Spears Lane, Hartwell, passed away Monday, October 7, 2019 at Village at Renaissance in Griffin, GA.
Born on October 15, 1936 in Nahunta GA, he was the son of the late Joe Corbitt Crews and Katie Mae Jacobs Crews. Mr. Crews retired from General Electric as a master technician and was a member of the IBEW. He was also a member of the Hope Community Fellowship of Loganville and attended Mt. Olivet Baptist Church, Hartwell where he was a member of the McDoyle SS Class.
Survivors include one son: Andy Crews (Melissa) of Bedford, NH; one daughter: Deanna Polk (Mark) of Griffin, GA; one sister: Leola Teasley of Loganville GA; and two grandchildren: Carli Crews and Tyler Crews. He is also survived by the extended Spears family as well as numerous nieces and nephews. Mr. Crews was preceded in death by his parents; his wife: Sue Spears Crews; three brothers: Hamer Crews, James Crews and Curtis Crews.
The family will receive friends Friday evening from 6:00 to 8:00 p.m. at the Strickland Funeral Home of Hartwell. Other times the family will be at the home.
Funeral services for Mr. Harry Crews will be held Saturday, October 12, 2019 at 11:00 a.m. in the Chapel of the Strickland Funeral Home of Hartwell with Rev. J. Brent Ross, Rev. Jason Webb and Rev. Eva Hill officiating. The McDoyle SS Class will serve as honorary pallbearers and several of his nephews will serve as pallbearers. Burial will be in the Nancy Hart Memorial Park.
Harry's Guestbook
2 entries.
Our donation in memory of Harry Crews by Jeff Bartlett, Gerry McGavick, Mike Taffaro, Melissa Burl, and Sherry Nannis of WMUR TV.
Sending our heartfelt condolences to you and your family. From your friends at WMUR.
Donate in Memory of Harry Crews
The Verification Code is imprinted on credit cards to help merchants verify transactions when the actual card is not present, such as Internet purchases or donations. The merchant uses this number as part of the authorization process with the card issuer.
Please use the images below to locate the verification code for your card type.
Visa, Master Card, and Discover: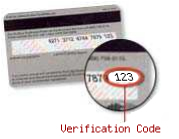 The verification code for Visa, Master Card, and Discover is a 3-digit number printed on the back of your card. It appears after the account number or last 4-digits of your account number, in the signature panel.
American Express: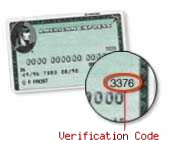 The American Express verification code is a 4-digit number printed on the front of your card. It appears above and to the right of the embossed account number.