MEMORY Wall: Harris Urtel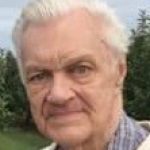 Harris Urtel
September 23, 1932 - August 07, 2020
Harris Edvin Urtel age 87, of Ravenna, MI died Friday, August 7, 2020 at Appledorn Assisted Living Holland surrounded by his loving family. Harris was born on September 23, 1932 in Grand Rapids, MI to the late Charles E. and Bertha R. (Botruff) Urtel. He served in the United States Navy from 1952 until 1956. He married Norma J. (Barringer) Urtel on May 27, 1961 in Muskegon, MI. Harris is survived by his wife of 59 years: Norma J. Urtel of Ravenna, Son: James (Jennifer) Urtel of S. Lyon, MI and Daughter: Donna Lameris of Holland. 3 Grandchildren: Andrea Lameris, Ainslee Urtel and Weston Urtel. He was preceded in death by Parents, In addition to being a devoted father, grandfather and uncle to many, Harris was an incredibly accomplished artist, specializing in watercolors and ink/chalk. His family members will cherish his work for years to come. Graveside Services for Harris were conducted on Saturday, August 15, 2020 at the Ravenna Township Cemetery, with Graveside Military Honors by the Ravenna American Legion Post.
Harris's Guestbook
Donate in Memory of Harris Urtel
The Verification Code is imprinted on credit cards to help merchants verify transactions when the actual card is not present, such as Internet purchases or donations. The merchant uses this number as part of the authorization process with the card issuer.
Please use the images below to locate the verification code for your card type.
Visa, Master Card, and Discover: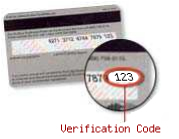 The verification code for Visa, Master Card, and Discover is a 3-digit number printed on the back of your card. It appears after the account number or last 4-digits of your account number, in the signature panel.
American Express: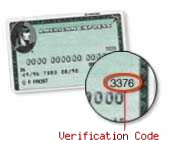 The American Express verification code is a 4-digit number printed on the front of your card. It appears above and to the right of the embossed account number.