MEMORY Wall: Harold Protter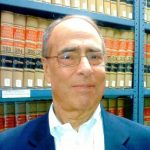 Harold Protter
December 21, 1941 - December 28, 2018
Harold Protter died peacefully in his sleep on the morning of December 28th in West Hollywood California at the age of 77.
Harold is survived by his wife Theresa Protter and their son Adam Protter; his ex-wife Judy Protter and their children Stephen Protter and Sabrina Seymour; and his his ex-wife Gail Brekke; his brother Robert Protter; and his grandchildren Lev Protter, Yaira Protter, Timothy Seymour, Hannah Seymour, and Kevin Seymour.
Harold was born on December 21st, 1941 in New York City, New York to Joseph and Anne Protter. He graduated from UCONN in 1962 with a degree in business administration and from The Santa Barbara and Ventura Colleges of Law in 2015.
Harold made his career in the television industry. During his career, he was the Senior Vice President for the CW Television Network and the Warner Brothers Television Network. He worked in affiliate relations and helped bring HDTV to the United States. Harold was a former board member of the National Association of Broadcasters and a former Trustee, Chapter President, and Committee Chair of the National Academy of Television Arts and Sciences. He was inducted into the Digital Television Pioneers by the Consumer Electronics Association for his work bringing HDTV to America. He was awarded an Emmy Governor's Award for Lifetime Achievement by the Mid-America Chapter of the National Academy of Television Arts and Sciences in.
A funeral was held on December 31st, 2018 at Shalom Memorial Park in Sylmar, CA followed by a reception at his home in Thousand Oaks. In lieu of flowers, please send donations to the Fisher Center for Alzheimers Research Foundation. The family would like to thank the staff of Silverado Memory Care, West Hollywood for their continual selfless care and kindness.
Harold's Guestbook
1 entry.
A really smart gentleman who loved his family and friends and technology.
Donate in Memory of Harold Protter
The Verification Code is imprinted on credit cards to help merchants verify transactions when the actual card is not present, such as Internet purchases or donations. The merchant uses this number as part of the authorization process with the card issuer.
Please use the images below to locate the verification code for your card type.
Visa, Master Card, and Discover: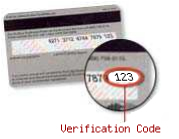 The verification code for Visa, Master Card, and Discover is a 3-digit number printed on the back of your card. It appears after the account number or last 4-digits of your account number, in the signature panel.
American Express: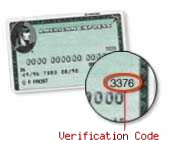 The American Express verification code is a 4-digit number printed on the front of your card. It appears above and to the right of the embossed account number.