MEMORY Wall: Dorothy Szczepanski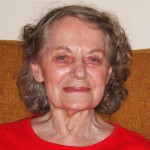 Dorothy Szczepanski
January 04, 1928 - March 16, 2016
Dorothy Szczepanski (Sepanski), 88, of Valparaiso, Indiana passed away on Wednesday, March 16, 2016.
Dorothy was born on January 4, 1928 in Gary, Indiana to parents Frank and Rose (Klosowski) Gremczyk. Dorothy had four sisters and two brothers, who have all since passed away.
On January 19, 1946 in Gary, Indiana, she married Adam Joseph Szczepanski, who preceded her in death in 1984. In 1969, she moved to Valparaiso with Adam and her now five children.
Dorothy was a stay at home wife and mother, who loved being with and caring for her husband, children, grandchildren, and great grandchildren. Following her husband Adam's death, she also worked as a babysitter and caregiver to a number of children, who remember her fondly for her loving and nurturing presence. She also enjoyed reading, especially her daily Bible readings, bird feeding and watching, and flower gardening.
Surviving Dorothy  are her two sons, Larry (wife Christine) of Valparaiso, and Robert (wife Brenda) of  Chesapeake, Virginia; three daughters, Carol Truth of Hebron, Indiana, Jean Samplawski of Portage, Indiana, and Rosemary (husband Rex) Gale, also of Portage; eight grandchildren; fifteen great grandchildren; one great-great grandchild on the way; and numerous nieces and nephews.
Dorothy's Guestbook
Donate in Memory of Dorothy Szczepanski
The Verification Code is imprinted on credit cards to help merchants verify transactions when the actual card is not present, such as Internet purchases or donations. The merchant uses this number as part of the authorization process with the card issuer.
Please use the images below to locate the verification code for your card type.
Visa, Master Card, and Discover: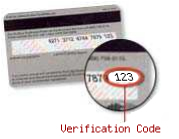 The verification code for Visa, Master Card, and Discover is a 3-digit number printed on the back of your card. It appears after the account number or last 4-digits of your account number, in the signature panel.
American Express: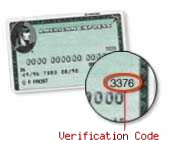 The American Express verification code is a 4-digit number printed on the front of your card. It appears above and to the right of the embossed account number.