MEMORY Wall: Donna Wetherell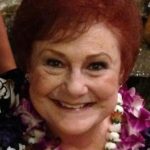 Donna Wetherell
August 17, 1943 - August 01, 2018
Born on August 17, 1943 in Rochester, NY to Walter and Mary Louise Guerinot, Donna was one of six children. She was a proud Class of '65 alumna of Ladycliff College. A long time resident of Castro Valley, she was choir director at St. John's Church in San Lorenzo and taught at the parish elementary school. She touched the lives of hundreds of students over her twenty years of service as a teacher and assistant principal. Donna will be deeply missed and remembered for her beautiful smile, her eternal red hair, her ubiquitous giant jug of Diet Coke, and her love of Hawaii, books, QVC, "Gone with the Wind", and all things purple.
Donna's Guestbook
Donate in Memory of Donna Wetherell
The Verification Code is imprinted on credit cards to help merchants verify transactions when the actual card is not present, such as Internet purchases or donations. The merchant uses this number as part of the authorization process with the card issuer.
Please use the images below to locate the verification code for your card type.
Visa, Master Card, and Discover: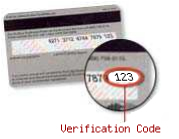 The verification code for Visa, Master Card, and Discover is a 3-digit number printed on the back of your card. It appears after the account number or last 4-digits of your account number, in the signature panel.
American Express: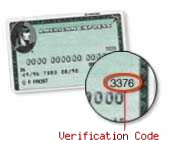 The American Express verification code is a 4-digit number printed on the front of your card. It appears above and to the right of the embossed account number.