MEMORY Wall: Donna Simpson-Browning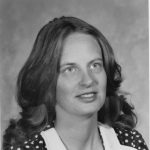 Donna Simpson-Browning
January 01, 1944 - June 29, 2019
Colington, Kill Devil Hills, NC – Donna J. Browning passed away in Nags Head, June 29, 2019, due to natural causes at the age of 75. She was born in Yonkers, New York, but spent most of her life in the Washington, D.C. area. She attended the University of Colorado, and married in Boulder, Colorado, before returning to the DC area.
She was passionate about education, women's rights, and civil rights and worked as a teacher and Federal Government employee. One of her greatest pleasures was spending time in the Outer Banks.
Her survivors include two daughters, Laura Browning (Erik) of Arlington, VA, and Deborah Lesher (Joseph) of Portland, Oregon; her brother, Robert Simpson of Silver Spring, MD; her sister, Joanne Simpson of Richmond, VA; her husband, James Balesh; four grandchildren and many other relatives and friends.
In lieu of flowers please consider a donation to The Fisher Center for Alzheimer's Research in memory of Donna Simpson-Browning https://www.alzinfo.org/memory-wall/donnasimpsonbrowning/#donate
Donna's Guestbook
Donate in Memory of Donna Simpson-Browning
The Verification Code is imprinted on credit cards to help merchants verify transactions when the actual card is not present, such as Internet purchases or donations. The merchant uses this number as part of the authorization process with the card issuer.
Please use the images below to locate the verification code for your card type.
Visa, Master Card, and Discover: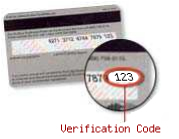 The verification code for Visa, Master Card, and Discover is a 3-digit number printed on the back of your card. It appears after the account number or last 4-digits of your account number, in the signature panel.
American Express: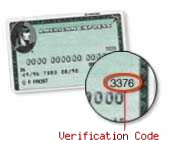 The American Express verification code is a 4-digit number printed on the front of your card. It appears above and to the right of the embossed account number.