MEMORY Wall: Clyde Guyton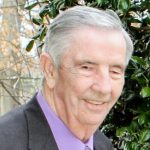 Clyde Guyton
September 01, 1930 - December 07, 2018
Clyde Guyton, of Raleigh, NC died on Friday, December 7th, 2018 surrounded by his family. He was 88 years old.
Clyde, a devoted husband and loving dad, is survived by his beautiful wife of 69 years, Ernestine Guyton, and their three children: Pamela Wynn of Minneapolis, MN, Bev Guyton of Raleigh, NC, and Fred Guyton of Atlanta, GA. in addition to four grandchildren and one great-grandchild.
Clyde was born on September 1, 1930 in Bladen County, NC to Sollie and Lemmie Guyton. He was one of eleven children.
Clyde enlisted in the U. S. Army at the age of 17 and was on active duty for two years. He was later called into service again during the Korean War. During his second time of service Clyde sustained injuries to his eyes while serving overseas ultimately leading to early honorable discharge. While serving in the military he married Ernestine Brisson. After leaving the service the two settled in Durham, NC where they raised their three children. Clyde worked as a machinist for Liggett and Myers Tobacco Company for almost 25 years until issues with his eyesight from his service years flared up. Clyde was declared legally blind and took medical retirement.
Clyde's Guestbook
Donate in Memory of Clyde Guyton
The Verification Code is imprinted on credit cards to help merchants verify transactions when the actual card is not present, such as Internet purchases or donations. The merchant uses this number as part of the authorization process with the card issuer.
Please use the images below to locate the verification code for your card type.
Visa, Master Card, and Discover: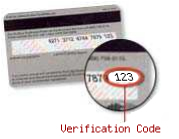 The verification code for Visa, Master Card, and Discover is a 3-digit number printed on the back of your card. It appears after the account number or last 4-digits of your account number, in the signature panel.
American Express: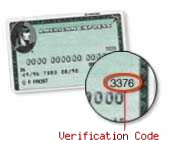 The American Express verification code is a 4-digit number printed on the front of your card. It appears above and to the right of the embossed account number.