MEMORY Wall: Alma Dell Chambers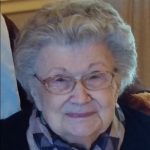 Alma Dell Chambers
December 18, 1935 - November 12, 2018
'Alma' Dell Victery Chambers, 82, passed away peacefully at her home on Monday, November 12 in Houston, Texas. Alma was preceded in death by her husband, Alvah Zack Chambers and son, Alan Zackery Chambers. She is survived by her children: son, James (Paul) Chambers; son, Greg Chambers; daughter, Suzanne (Scott) Andrews; and grandchildren, Garrett (Kelly) Crocker, Emily Andrews, Mitchell Chambers, Allison (Garrett) Shourd, Michael Chambers and Lauren Chambers. And great grand children Zoe and Kody.
She was born December 18, 1935 in Palestine, Texas to James Jett Victery and Alma Mea Walding. Her parents then moved the family to Bay City and finally to Matagorda, Texas at the age of seven where her father became Lock Master for the Corps of Engineers. She attended Matagorda primary and middle school in which she skipped a grade. She graduated Bay City High School with the class of 1953 with honors. She married her great love, Alvah Zack Chambers, on January 16, 1954 at the historical Matagorda United Methodist Church. They started their married life in Bryan, Texas while her husband was in the Air Force. After her husband's service, they eventually made their home in Houston, Texas were they settled in the Spring Branch area to raise their family. Al and Alma were married for 58 years.
Alma was a wife, homemaker and mother raising four children which was a full time job in itself. Later she made a career change working with Watts & Jones, CPA of Houston, Texas as an office manager until her retirement. After retirement, she enjoyed baking, crocheting, quilting, reading novels and canning vegetables her husband grew in his yearly garden. They both also enjoyed spending time and working on the old Victery family homestead in East Texas. Alma was also a volunteer for several organizations as well as a member of the United Methodist Women Organization. She was always a champion of the less fortunate, especially concerning mothers and children and always offered a helping hand where needed. She will be greatly missed as a mother, grandmother, great-grandmother and friend.
Alma's Guestbook
Donate in Memory of Alma Dell Chambers
The Verification Code is imprinted on credit cards to help merchants verify transactions when the actual card is not present, such as Internet purchases or donations. The merchant uses this number as part of the authorization process with the card issuer.
Please use the images below to locate the verification code for your card type.
Visa, Master Card, and Discover: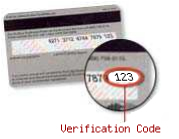 The verification code for Visa, Master Card, and Discover is a 3-digit number printed on the back of your card. It appears after the account number or last 4-digits of your account number, in the signature panel.
American Express: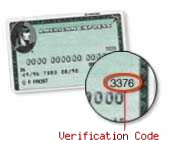 The American Express verification code is a 4-digit number printed on the front of your card. It appears above and to the right of the embossed account number.