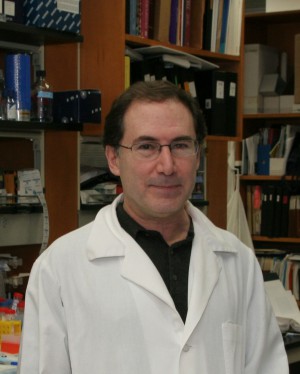 Dr. William J. Netzer,
Senior Research Associate at the Fisher Center for Alzheimer's Research
Dr. Netzer's research focuses on the discovery of molecules and systems within brain cells that can be targeted by drugs to treat Alzheimer's disease. He recently discovered that Gleevec, a successful anti-cancer drug, lowers beta-amyloid production, suggesting that compounds similar to Gleevec might be useful in treating Alzheimer's disease. Gleevec itself does not penetrate the brain, and therefore cannot be used to treat Alzheimer's disease. Dr. Netzer, however, has discovered a new compound that works like Gleevec to lower beta-amyloid but is also able to enter the brain. Dr. Netzer and Fisher scientists are currently evaluating this compound in pre-clinical studies.