MEMORY Wall: Shamsi Azimi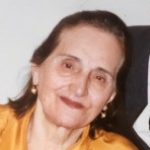 Shamsi Azimi
April 06, 2024 - July 21, 2018
Shamsi Azimi was born in Khansar, Iran to Batool and Saderodeen. Shamsi and Mohsen Badiei married and raised 6 children. They moved to Los Angeles in 1990 to be closer to their childrens. Shamsi was kind, funny, strong, opinionated, generous and hopeful despite the odds. She is survived by her 6 children, 9 grandchildren and 4 great grandchildren. She will be greatly missed by them all and many others whose lives she has touched over the years.
Shamsi's Guestbook
5 entries.
May your beautiful mother rest in peace.
Azizam you are always in our heart and we never forget your kindness.
Thinking of you and your family, especially Mina, with sympathy and hoping you find peace and comfort in the lifetime of special memories of your mom. Your mom was a wonderful woman and I will always remember her for her caring and loving nature.
Today and always, may loving memories of your beautiful mom bring you peace, comfort, and strength.

Love
Leila
I will always miss you mom but you will in my heart forever.
Donate in Memory of Shamsi Azimi
The Verification Code is imprinted on credit cards to help merchants verify transactions when the actual card is not present, such as Internet purchases or donations. The merchant uses this number as part of the authorization process with the card issuer.
Please use the images below to locate the verification code for your card type.
Visa, Master Card, and Discover: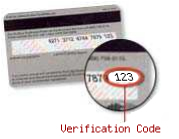 The verification code for Visa, Master Card, and Discover is a 3-digit number printed on the back of your card. It appears after the account number or last 4-digits of your account number, in the signature panel.
American Express: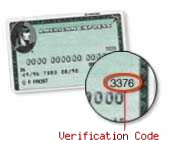 The American Express verification code is a 4-digit number printed on the front of your card. It appears above and to the right of the embossed account number.