MEMORY Wall: Nancy Belle Royce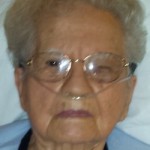 Nancy Belle Royce
October 02, 1927 - April 10, 2016
Nancy Belle Royce, 88 of Cockeysville and formerly Capitol Heights, Dunkirk and Crofton and beloved wife of the late Belmont Tolson Royce "Bud", passed away on April 10, 2016.
Born on October 2, 1927, in Springfield, WV.  Nancy was employed by the Prince Georges County Board of Education for 22 years as a Food Service Manager at Capitol Heights Elementary School and Central High School before retiring in 1986.  She loved vegetable gardening, canning, cake decorating, crocheting, spending summers at 'Camp' in West Virginia and being with her children and grandchildren.
She is survived by three children, Dana Van Horn (James) of Crofton, Terry L. Royce Sr. (Nancy) of Dunkirk, and Belmont James (the late Sandy) of Crofton; two grandchildren, Megan Harrington (Jason) and Terry L. Royce Jr. (Kristin); three great-grandchildren, Jalen Harrington, Kelsey Royce and Zoey Royce.
Nancy's Guestbook
Donate in Memory of Nancy Belle Royce
The Verification Code is imprinted on credit cards to help merchants verify transactions when the actual card is not present, such as Internet purchases or donations. The merchant uses this number as part of the authorization process with the card issuer.
Please use the images below to locate the verification code for your card type.
Visa, Master Card, and Discover: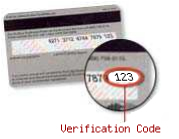 The verification code for Visa, Master Card, and Discover is a 3-digit number printed on the back of your card. It appears after the account number or last 4-digits of your account number, in the signature panel.
American Express: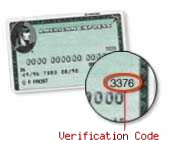 The American Express verification code is a 4-digit number printed on the front of your card. It appears above and to the right of the embossed account number.