MEMORY Wall: Mary Love Brooks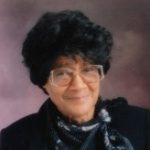 Mary Love Brooks
September 22, 1918 - August 25, 2017
Mary Love Brooks was born on September 22, 1918 in Coosa County Alabama, the first of eight children born to Vernona and Phillip Goggans.
Mary was united in holy matrimony to Coley Brooks who preceded her in death. From this union eight children were born.
She loved sewing, gardening and traveling. She won numerous awards in sewing.  Her passion for sewing was instilled in her by her parents and she passed that knowledge down to her children and grandchildren.  Mary also grew a botanical garden in her yard which blessed neighbors and the community.  She loved to travel and she journeyed to many countries such as Israel, Italy, France, South Korea and Japan.
Mary relocated to New York in 1963. During her time in New York, she served in several churches and later joined The Refuge in Kannapolis, North Carolina.
Family and friends will remember Mary Love Brooks as an encourager.  She poured out love and positive words to all who crossed her path and many will remember how she blessed them with not only her generous spirit but by how she reflected the very love of Jesus Christ.
Mary leaves memories to be cherished by her seven children,13 grandchildren and 18 great grandchildren, one brother, and a host of other relatives and friends.
The fear of the Lord Prolongeth days . . .
Proverbs 10:27
Mary's Guestbook
5 entries.
In loving memory of Mary Brooks and life long legacy between Mary Brooks and Willie Royal and all The Brooks and Royal Family will never die and Lives on Today.
Thanking GOD for life long sweet memories of Mary Brooks and family that will never be forgotten.
Those we love are never forgotten. In memory of the legacy and in celebration of the everlasting life of Mary Love Brooks. Her gentle spirit lives on in God's presence.
THE BEST GRANDMA in the WORLD! LOVE was her name for a reason. I think of her everyday.
My loving Grandmother and I miss her so much..LOVE YOU MARY LOVE YOU WILL ALWAYS LIVE IN MY HEART😢
Donate in Memory of Mary Love Brooks
The Verification Code is imprinted on credit cards to help merchants verify transactions when the actual card is not present, such as Internet purchases or donations. The merchant uses this number as part of the authorization process with the card issuer.
Please use the images below to locate the verification code for your card type.
Visa, Master Card, and Discover: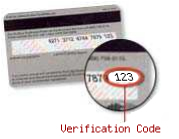 The verification code for Visa, Master Card, and Discover is a 3-digit number printed on the back of your card. It appears after the account number or last 4-digits of your account number, in the signature panel.
American Express: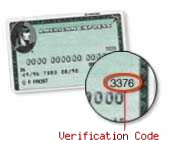 The American Express verification code is a 4-digit number printed on the front of your card. It appears above and to the right of the embossed account number.