MEMORY Wall: Madeline Castellaneta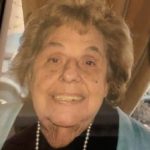 Madeline Castellaneta
March 24, 1930 - March 10, 2020
Madeline Castellaneta (nee Romano) was born March 24, 1930 in NYC to Rosalie and Andrea Romano. She has an older brother, Vincent Romano (aka Jimmy) who adored her. They grew up in a multi generation loving household with many wonderful memories. Madeline married Leo Castellaneta in 1954. They had two handsome sons; Eustace and Andrew. Madeline adored her boys and loved every minute of motherhood. She was a hard worker who never walked away from a challenge. Madeline faced many hardships in her life, but never complained or gave in to the challenges. She was a loving wife, mother, daughter, grandmother, aunt and friend. Every life she touched is blessed for knowing her. She will never be forgotten.
Madeline's Guestbook
Donate in Memory of Madeline Castellaneta
The Verification Code is imprinted on credit cards to help merchants verify transactions when the actual card is not present, such as Internet purchases or donations. The merchant uses this number as part of the authorization process with the card issuer.
Please use the images below to locate the verification code for your card type.
Visa, Master Card, and Discover: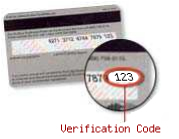 The verification code for Visa, Master Card, and Discover is a 3-digit number printed on the back of your card. It appears after the account number or last 4-digits of your account number, in the signature panel.
American Express: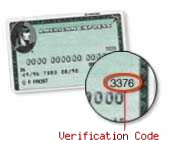 The American Express verification code is a 4-digit number printed on the front of your card. It appears above and to the right of the embossed account number.