MEMORY Wall: Lucy Harbeson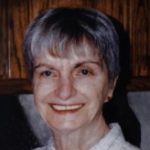 Lucy Harbeson
January 10, 1935 - April 13, 2017
Lucy was born on January 10, 1935 in Norfolk, Virginia to Edward G. and Bonnie N. Brinkman. She will be remembered for her devotion to her family and her love of animals. She is preceded in death by her husband Dallas Harbeson, son Daniel Harbeson, and sister Micki Covert. She is survived by her 7 children, 12 grandchildren and 6 great-grand children.
Lucy's Guestbook
1 entry.
Still can't believe you are gone. I miss you and think of you every day.
Donate in Memory of Lucy Harbeson
The Verification Code is imprinted on credit cards to help merchants verify transactions when the actual card is not present, such as Internet purchases or donations. The merchant uses this number as part of the authorization process with the card issuer.
Please use the images below to locate the verification code for your card type.
Visa, Master Card, and Discover: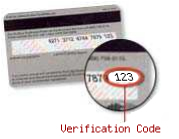 The verification code for Visa, Master Card, and Discover is a 3-digit number printed on the back of your card. It appears after the account number or last 4-digits of your account number, in the signature panel.
American Express: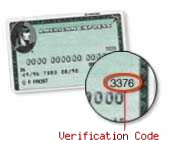 The American Express verification code is a 4-digit number printed on the front of your card. It appears above and to the right of the embossed account number.