MEMORY Wall: Kent L. Karosen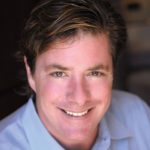 Kent L. Karosen
January 23, 1965 - December 06, 2018
Karosen–Kent Lawrence, of Miami Beach, FL, formerly of New York City, passed away peacefully on Thursday, December 6, 2018 at Mount Sinai Medical Center in Miami Beach, FL at the age of 53. Kent was born in Kansas City and graduated from Kenyon College with a B.A. in History. He joined Cantor Fitzgerald, L.P. in 1991 and worked his way up to becoming Partner and Managing Director.
In 2001, Kent was named an Honorary Commodore in the U.S. Coast Guard Auxiliary for the 1st Southern Region. The day after the September 11th attacks destroyed Cantor Fitzgerald's headquarters in the World Trade Center, Kent organized and managed the Crisis Center to aid the 658 victims' families and continued to organize Cantor's annual memorial service in honor of his fallen colleagues.
In 2006, Hon. Scott Stringer appointed Kent as his representative to the Times Square Alliance board. He served on numerous boards: the NYC Fund for Public Advocacy, Midwest Chapter of the Leukemia Society, U.S. Coast Guard Foundation, the Wilbraham Monson Academy and later the Intrepid Foundation, and the Fisher Center for Alzheimer's Research Foundation, a cause that he worked passionately and tirelessly for, and where he served as the foundation's President/CEO since 2009.
In 2008, he married the love of his life, Brian Hauserman, in Provincetown, MA and again in a religious ceremony in NYC. Together, they managed Karosen Strategic Partners, LLC, and moved to Miami Beach where Kent became a devotedly active Temple Emanu-El Synagogue Board Member.
Kent lived his life on his own terms. He had a big heart and was passionate about raising money and awareness for worthy causes. His larger than life ideas, feisty spirit, hearty laugh, and quick-witted sense of humor will be missed by all who knew him.
Surviving Kent is his husband Brian Hauserman; sister Valerie K. Gaines; two puppies Mazel and Tova; and scores of dear friends, employees, and colleagues whom he loved like family.
Kent's Guestbook
Donate in Memory of Kent L. Karosen
The Verification Code is imprinted on credit cards to help merchants verify transactions when the actual card is not present, such as Internet purchases or donations. The merchant uses this number as part of the authorization process with the card issuer.
Please use the images below to locate the verification code for your card type.
Visa, Master Card, and Discover: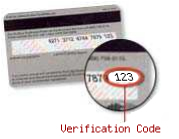 The verification code for Visa, Master Card, and Discover is a 3-digit number printed on the back of your card. It appears after the account number or last 4-digits of your account number, in the signature panel.
American Express: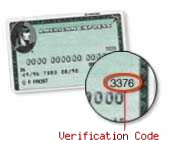 The American Express verification code is a 4-digit number printed on the front of your card. It appears above and to the right of the embossed account number.