MEMORY Wall: Judith Farris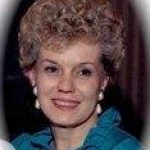 Judith Farris
October 13, 1939 - March 16, 2018
Judith Ann Ward Farris passed away Friday, March 16th, 2018 with family by her side. She is survived by her husband of 58 years, Ken Farris, son Shane, daughter-in-law Linda, granddaughter Deanna, brothers Bill and Mike Ward, nephew Danny Ward, niece Kelley Ward (Cruzan), nephew Kyle Ward, nephew Jeff Ward and niece Leslie Ward. Judy is preceded in death by her parents, Bill and Ronalda Ward and her grandson, Corbin Farris.
A fifth-generation Dallasite, Judy was born October 13th, 1939. While her passing marked the end of her battle with Alzheimer's, the life she led touched all who knew her. After her retirement from 3M Company, she enjoyed serving on the Landmark Commission-City of Dallas as well as the Dallas County Heritage Society. She also worked diligently on projects for Eastern European Missions in their efforts to help orphaned children in the Ukraine.
She was sweet, caring and thoughtful -always giving – and had a heart filled with kindness and love.
She will be greatly missed.
Judith's Guestbook
Donate in Memory of Judith Farris
The Verification Code is imprinted on credit cards to help merchants verify transactions when the actual card is not present, such as Internet purchases or donations. The merchant uses this number as part of the authorization process with the card issuer.
Please use the images below to locate the verification code for your card type.
Visa, Master Card, and Discover: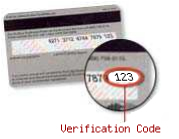 The verification code for Visa, Master Card, and Discover is a 3-digit number printed on the back of your card. It appears after the account number or last 4-digits of your account number, in the signature panel.
American Express: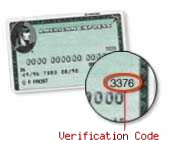 The American Express verification code is a 4-digit number printed on the front of your card. It appears above and to the right of the embossed account number.