MEMORY Wall: Joy Kurkjian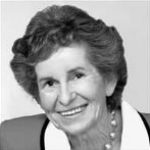 Joy Kurkjian
March 28, 1924 - July 18, 2020
JOYCE VERA KURKJIAN
Joy Kurkjian, 96, died July 18, 2020 at her home in Darnestown, MD. For 52 years, Joy was the devoted and loving wife of Jeff, who died in 2003. She was a wonderful mom to; Andy (Terri), Matt and Tim (Kathy). She was a caring grandmother to; Christopher, Anna Talaric (Travis), Michael, Lane, Kelly Keenehan (Mark) and Jeff. She is survived by her brother Geoff and sister Jean. Joy was born March 28, 1924, in Bournemouth, England. She worked mostly as a secretary, including at Bethesda's Ashburton Elementary School, which her children attended. She was active in her church and charitable work. She was always there with a smile and a helping hand for those in need, especially her husband, children and grandchildren.
Joy's Guestbook
Donate in Memory of Joy Kurkjian
The Verification Code is imprinted on credit cards to help merchants verify transactions when the actual card is not present, such as Internet purchases or donations. The merchant uses this number as part of the authorization process with the card issuer.
Please use the images below to locate the verification code for your card type.
Visa, Master Card, and Discover: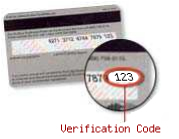 The verification code for Visa, Master Card, and Discover is a 3-digit number printed on the back of your card. It appears after the account number or last 4-digits of your account number, in the signature panel.
American Express: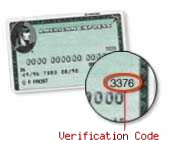 The American Express verification code is a 4-digit number printed on the front of your card. It appears above and to the right of the embossed account number.