MEMORY Wall: John Robert "Jack" Hastings Jr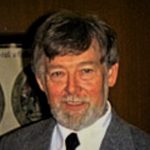 John Robert "Jack" Hastings Jr
February 26, 1942 - February 19, 2020
John Robert "Jack" Hastings, Sr. of Newark, DE died seven days short of his 77th birthday at Arden Courts due to Alzheimer's.
Born February 26, in Milford, DE to Robert L. Hastings, Jr. and Grace Verdi Hastings, Jack spent the first half of his life in Laurel, Delaware. After serving in the National Guard, he became a fireman on local Delmarva railroads, where he acquired the nickname of "Jumping Jack Flash". He worked for over 9 years in the Seaford DuPont nylon plant, and worked the Chesapeake Bay with an oysterman. Jack was "the last Bond bread man on Chincoteague Island" (or so he claimed), and Finally. Eventually he moved North of the canal and qualified as a locomotive engineer. Jack spent the next 26 years running freight and passenger trains in the northeast, retiring from Amtrak in 2003.
Jack had many interests. He loved working with wood; building structures, refinishing furniture, and attaching things to walls to hold more things wherever he thought it was a good idea. Jack loved country music, walking the course with his golf buddies, feeding his "birdies", or just taking a good nap. His two proudest moments were achieving sobriety (finally) in 1985, and getting a real high school diploma in 1998 after skipping out of school his senior year in 1960. Jack was always ready to help others and listen to the next suffering alcoholic. He did not hide the fact that he was sober and happy. In retirement he enjoyed the time to follow the activities he loved and for he and Chris to be able to explore the US several times by train (of course).
His favorite of many memories was that first view of the Grand Canyon from the east entrance.
Jack is survived by his wife of 18 years, Christine, his children and their spouses; Jackie (Brad), Bobby (Angie) and Keith (Sarah). Also surviving are 6 grandchildren, 10 great grandchildren, sisters Lou Jean Mathis (Larry) and Anita Hastings (Marc), as well as cousins, nieces, and nephews. He is also survived by Chris's children, siblings, and their families who loved him as their own.
Final services were private at the convenience of his family. There will be many opportunities whenever friends of Jack, Bill or Bob get together and share amusing and tender stories of the times they spent with Jack. As was written in his obituary, "we are not a glum lot".
John's Guestbook
Donate in Memory of John Robert "Jack" Hastings Jr
The Verification Code is imprinted on credit cards to help merchants verify transactions when the actual card is not present, such as Internet purchases or donations. The merchant uses this number as part of the authorization process with the card issuer.
Please use the images below to locate the verification code for your card type.
Visa, Master Card, and Discover: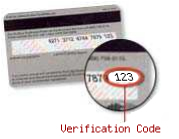 The verification code for Visa, Master Card, and Discover is a 3-digit number printed on the back of your card. It appears after the account number or last 4-digits of your account number, in the signature panel.
American Express: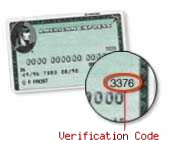 The American Express verification code is a 4-digit number printed on the front of your card. It appears above and to the right of the embossed account number.