MEMORY Wall: Janice Weaver Purvis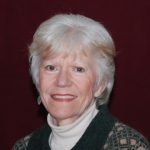 Janice Weaver Purvis
April 24, 1946 - October 27, 2018
Janice Weaver Purvis, 72, passed peacefully with family by her side, Saturday, October 27, 2018 in Springfield, Missouri. She was born on April 24, 1946 in Burlington, Iowa to Albert and Leona Weaver, both deceased. She graduated in June 1964 from Burlington High School.
Jann was a beautiful spirit among us, always considerate of others and will be remembered for her devotion to her family. She had a loving heart, wonderful sense of humor and a glowing smile.
Jann was involved in Beta Sigma Phi sorority for over 50 years and was honored with their Golden Circle Certificate. She took pleasure in painting, dancing, bird watching and spending time with her five grandchildren.
Late in life Jann began bicycling and rode across Iowa in the annual RAGBRAI event, also bicycling with friends throughout Bavaria. Over the years she visited many of the National Parks, and traveled to Switzerland, Germany, Italy and Alaska.
She is survived by husband, Richard Purvis of Ozark, Missouri; three children, Joelle Lennard of Lee's Summit, Missouri, Jeff (Tina) Purvis of Nixa, Missouri, Jeniel (Mark) Fiorella of Lee's Summit, Missouri; and 5 grandchildren. She is also survived by her two brothers, Jack (Bonnie) Weaver of North Albany, Oregon, and Jim Weaver of Burlington, Iowa.
Janice's Guestbook
2 entries.
Janice and I were grade school friends. Part of the Saunderson School brats. We were neighbors also and played together often. We lost touch and reconnected at our 50 th reunion. It was so great to see her after all those years. She was a good friend growing up.
Your mother/wife was one special lady. I remember when I had my first breast cancer surgery Jan sent me a Willow Tree Statue. She was so thoughtful. She was as beautiful inside as she was out
Donate in Memory of Janice Weaver Purvis
The Verification Code is imprinted on credit cards to help merchants verify transactions when the actual card is not present, such as Internet purchases or donations. The merchant uses this number as part of the authorization process with the card issuer.
Please use the images below to locate the verification code for your card type.
Visa, Master Card, and Discover: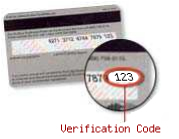 The verification code for Visa, Master Card, and Discover is a 3-digit number printed on the back of your card. It appears after the account number or last 4-digits of your account number, in the signature panel.
American Express: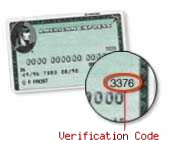 The American Express verification code is a 4-digit number printed on the front of your card. It appears above and to the right of the embossed account number.