MEMORY Wall: James Dimino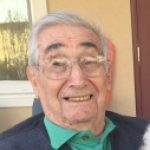 James Dimino
September 04, 1923 - June 27, 2019
Husband, Father, son, brother, retired FDNY. James V Dimino born in Brooklyn, NY, 1923. Served in WW II. Recipient of numerous Purple Hearts, discharged with honors. Under the Command of Frank Merrill or unit Galahad. Infamously known as Merrill's Marauders.
The Most loving, generous and kind hearted husband and dad a family could ask for.
Affectionately known as Jimmy. My dad had been suffering from Alzheimer disease since 2015.
He was a heroic, kind gentlemen with tremendous courage, compassion and empathy for others.
Our dad will be greatly missed. God Bless Him!!!
James's Guestbook
Donate in Memory of James Dimino
The Verification Code is imprinted on credit cards to help merchants verify transactions when the actual card is not present, such as Internet purchases or donations. The merchant uses this number as part of the authorization process with the card issuer.
Please use the images below to locate the verification code for your card type.
Visa, Master Card, and Discover: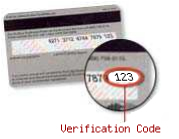 The verification code for Visa, Master Card, and Discover is a 3-digit number printed on the back of your card. It appears after the account number or last 4-digits of your account number, in the signature panel.
American Express: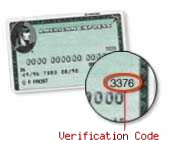 The American Express verification code is a 4-digit number printed on the front of your card. It appears above and to the right of the embossed account number.