MEMORY Wall: Ila Mae Ballard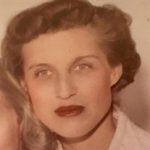 Ila Mae Ballard
June 28, 1928 - July 11, 2018
Mrs. Ila Mae Ballard, age 90, of Heber Springs, Arkansas, died Wednesday, July 11, 2018, at the Seven Springs Rehab and Nursing Home in Heber Springs. She had been in poor health for the past two months.
Mrs. Ballard was born June 8, 1928, in Mobile, Alabama, and was the daughter of Noah Elliott and Stella Morris Elliott. She lived in St. Francis County most all of her life, was retired from General Industries, and was a member of the First Baptist Church in Forrest City.
Mrs. Ballard married Joe Ballard and he preceded her in death in 1984. She is survived by one daughter, Barbara Lewis, and husband, Clell, of Bee Branch, Arkansas, one sister, Kay Dooley of Forrest City, three grandchildren; Stephen, Brooks, and Melissa, and four great-grandchildren.
Ila Mae's Guestbook
1 entry.
I love you Granny. I miss you so much. You'll always be my Granny. I miss your chicken and dressing and endless talks and laughing at EVERYTHING, and all the love that you gave me. You'll be in my heart forever.
Donate in Memory of Ila Mae Ballard
The Verification Code is imprinted on credit cards to help merchants verify transactions when the actual card is not present, such as Internet purchases or donations. The merchant uses this number as part of the authorization process with the card issuer.
Please use the images below to locate the verification code for your card type.
Visa, Master Card, and Discover: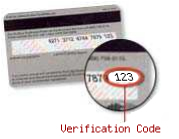 The verification code for Visa, Master Card, and Discover is a 3-digit number printed on the back of your card. It appears after the account number or last 4-digits of your account number, in the signature panel.
American Express: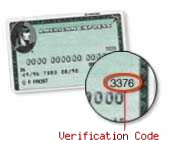 The American Express verification code is a 4-digit number printed on the front of your card. It appears above and to the right of the embossed account number.