MEMORY Wall: Helen Hudy Susel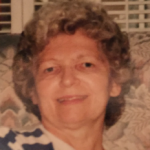 Helen Hudy Susel
July 14, 1938 - April 08, 2017
Helen and her fraternal twin were born in Czechoslovakia to parents, John and Eva Hudy.  After years of WWII tragedy, the remaining family members immigrated to the USA in hopes of finding peace and the American dream.  In 1960, she met her future husband on a blind date.  They married in 1962 and had two children. Grandchildren came later and they became her pride and joy.
She managed to stay 29 for many years and often stated that laughter was the best medicine.  She will be remembered by her quick smile and friendly wink.
Helen Hudy's Guestbook
Donate in Memory of Helen Hudy Susel
The Verification Code is imprinted on credit cards to help merchants verify transactions when the actual card is not present, such as Internet purchases or donations. The merchant uses this number as part of the authorization process with the card issuer.
Please use the images below to locate the verification code for your card type.
Visa, Master Card, and Discover: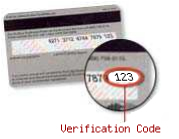 The verification code for Visa, Master Card, and Discover is a 3-digit number printed on the back of your card. It appears after the account number or last 4-digits of your account number, in the signature panel.
American Express: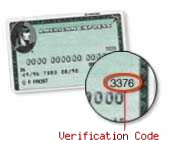 The American Express verification code is a 4-digit number printed on the front of your card. It appears above and to the right of the embossed account number.