MEMORY Wall: George Hanson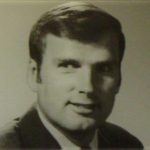 George Hanson
April 12, 1935 - July 22, 2016
Hanson, George Louis left us on September 22, 2016 – to return to the earth, the trees, the wind, and the stars. We know he will be at peace in the natural world around us, and will live on in every soul he touched. Born in Superior, Wisconsin on April 12, 1935 to Lulu and Gordon Hunter – who preceded him in death two short years later. He was adopted from the Fairlawn Orphanage by Rudy and Alice Hanson. In addition to his birth and adoptive parents, he is also preceded in death by his biological siblings Shirley, Robert, and Richard, and his adoptive siblings Marion and Roberta. His biological sister Marge resides in Superior, Wisconsin. He is survived by his wife of 60 years, Karen Hanson, his children Mia (David) Olson, Kurt Hunter Hanson, Peter (Brenda) Hunter Hanson, and Tony (Shelley) Hanson, and his grandchildren Ashley, Aili, Savanna, Kai, Jack, Grace, John, Skylar, Avery, and Hunter. He will be deeply missed and lovingly remembered as a man of great character and great deeds. He reached many lives as a dedicated and humble teacher, coach, mentor, volunteer, Mpls Park Board Member, and small business owner (most currently Avalon on Grand in Saint Paul). In lieu of flowers, memorials may be sent to: People for Parks (Specified for Universal Access Playground), The U of M Anatomy Bequest Program, or Doctors Without Borders.
George's Guestbook
Donate in Memory of George Hanson
The Verification Code is imprinted on credit cards to help merchants verify transactions when the actual card is not present, such as Internet purchases or donations. The merchant uses this number as part of the authorization process with the card issuer.
Please use the images below to locate the verification code for your card type.
Visa, Master Card, and Discover: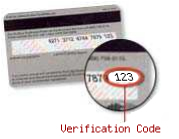 The verification code for Visa, Master Card, and Discover is a 3-digit number printed on the back of your card. It appears after the account number or last 4-digits of your account number, in the signature panel.
American Express: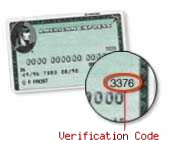 The American Express verification code is a 4-digit number printed on the front of your card. It appears above and to the right of the embossed account number.