MEMORY Wall: Ella Carruthers Nash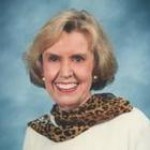 Ella Carruthers Nash
October 24, 1933 - April 18, 2016
Ella came to faith in Christ at a Billy Graham Crusade in 1953 at the State Fair Grounds in Detroit. Other than her personal faith in the Lord Jesus Christ, her family was the most important thing in her life. She modeled her faith in a very personal and private manner.
Ella graduated from Cooley High School in Detroit in 1951. She had a long career at Ford Motor Company finishing her employment in the area of the Ford Fund. Upon retirement from Ford, Ella served as Executive Assistant to the Senior Pastor at WARD Presbyterian Church in Northville until she retired for the second time in 2006. She remained active in Christian Service for many years. 
Ella is the beloved mother of Craig (Kathy), Graham P. (Lauren) and Kevin (Lesa) Nash. Loving grandmother of Graham S., Lauren, Brandon, Ryan, Carly, Alexis, and Andrew (AJ); great-grandmother of Graham E., Ella, and Ayla. She was married to Paul Nash for 26 years.
She was 82 years old.
Ella's Guestbook
Donate in Memory of Ella Carruthers Nash
The Verification Code is imprinted on credit cards to help merchants verify transactions when the actual card is not present, such as Internet purchases or donations. The merchant uses this number as part of the authorization process with the card issuer.
Please use the images below to locate the verification code for your card type.
Visa, Master Card, and Discover: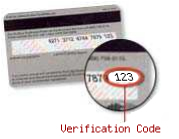 The verification code for Visa, Master Card, and Discover is a 3-digit number printed on the back of your card. It appears after the account number or last 4-digits of your account number, in the signature panel.
American Express: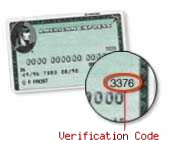 The American Express verification code is a 4-digit number printed on the front of your card. It appears above and to the right of the embossed account number.