MEMORY Wall: Edward Yebra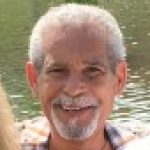 Edward Yebra
July 08, 1951 - January 26, 2020
Edward Yebra, 68, of New York City, passed away on January 26th, 2020 in Atlanta, GA.
A Celebration of Life will be on March 21st in Bethlehem, GA.
Eddie was born in The Bronx, NY to Olga & Edward Yebra on July 8th, 1951. He was a successful and hardworking Salesman for several companies over his lifetime.
Eddie is survived by Margaret Camp, his children: Nicholas & Spencer, His Brother & Sister in-law: Ray & Mary, and his Niece & Nephew: Alex & Derek.
Edward's Guestbook
2 entries.
I will remember Eddie always laughing. He had a great personality. Although I wasn't in touch with him over these many years I will always remember him and his great zest for life. RIP my old friend.
Eddie you are with our Heavenly Father now. Continueslly praying for the family members. Rest In Peace Eddie.
Donate in Memory of Edward Yebra
The Verification Code is imprinted on credit cards to help merchants verify transactions when the actual card is not present, such as Internet purchases or donations. The merchant uses this number as part of the authorization process with the card issuer.
Please use the images below to locate the verification code for your card type.
Visa, Master Card, and Discover: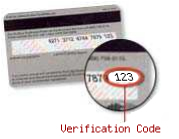 The verification code for Visa, Master Card, and Discover is a 3-digit number printed on the back of your card. It appears after the account number or last 4-digits of your account number, in the signature panel.
American Express: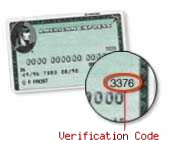 The American Express verification code is a 4-digit number printed on the front of your card. It appears above and to the right of the embossed account number.