MEMORY Wall: Dennis Rex Jones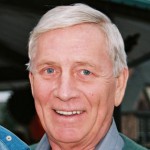 Dennis Rex Jones
March 15, 1935 - July 12, 2016
Dennis Jones passed away on July 12, 2016 at the age of 81.
Born in Detroit Michigan on the Ides of March, Dennis exceled in academics.  At the age of 17 he joined the Air Force and was quickly identified as a candidate for language school.  He studied Russian, and during the Korean War was assigned to a post in Germany to listen to and translate Russian fighter pilot radio communications.
It was also here that he met Erika Krause his first wife.  Together they returned to the US and Dennis completed four-year college at the University of Denver and received a Bachelor's Degree in Business.  After a short stint with IBM he hired on with the Army and Air Force Exchange Service which allowed him to travel the world and "serve those who serve".
It was during his career at AAFES that he met the characters and individuals that would become his lifelong friends.  He was fiercely loyal to this group of friends and some of his fondest memories were the after hour escapades, parties, and golf outings he had with his workmates.
In 1985 Dennis took early retirement from AAFES and married Anne Harrington.  After dabbling in a few jobs away from the military, the lure of working with AAFES pulled him back and he began a second career as a Sales Representative selling to the Military Resale systems, and was again able to connect with his lifelong friends who still worked at AAFES.
Dennis retired permanently in 2001 and traveled extensively in the United states and Mexico. In 2008 Dennis married Martha Bradley, and shortly thereafter was diagnosed with Alzheimer's.  Dennis continued to have quite the social life finding new friends at the American Legion while maintaining his lifelong friendships which began with his AAFES buddies back in the 60's.
Dennis was no saint, and fond of reminding people that Dennis spelled backwards is "sinned".
If the quote "Life is not a journey to the grave with the intention of arriving safely in a pretty and well preserved body, but rather to skid in broadside, thoroughly used up, totally worn out, and loudly proclaiming — WOW– What a Ride!"… well then Dennis accomplished that mission.
Dennis is survived by his wife Martha Bradley-Jones, son and daughter-in-law Russell and Marybeth Jones, daughter and son-in-law Kirsten and Paul Spencer, grandchildren Gabrielle, Benjamin, Shelby, and Chase, sisters Jackie Goldsworthy and Carol Brockmeyer, numerous other family members, and a host of loyal and loving friends.
Dennis's Guestbook
32 entries.
Remember his humor while working for him in Frankfort Germany....
Aufwiedersehn mein fruend!
We so enjoyed your friendship and wit.
Until we meet again,
Mike and Kathi
Dennis was a pleasure to be around. Enjoyed many discussion with him about the different languages he could speak as well as.the jokes he made you laugh at. He definitely will be missed missed. RIP Dennis. Until we meet on the other side.
I had the pleasure of working with Dennis while he was General Manager of the Washington Area Exchange 1980/81. He was an astute business man with endless humorous stories. He was very supportive of his people. A gentlemen and a scholar. He will be missed by all who knew him.
REMEMBERING THE GOOD TIMES. MAY HE REST IN PEACE WITH OUR LORD.
Dennis , you well be missed, I loved talking with you . you always made my day . when you came to American legion post 81. you wood say there princess she working today. don't care what kind of day you were having he made you laught. he always had a smile on his face.martha you and dennis well always be loved. prayers for the family. love from scherrie.
Dennis was my friend. Have many fund memories of our times together at work, on the golf course and just hanging out after we retired. He was one of a kind and I will miss him dearly. RIP my friend.
Condolences to Kirsten and Russell and their families. Denny and I go way back, to Munich, Dallas and all of Sam's aforementioned clubs. He was always a joy to be with, and we'll miss him.
I first met Dennis in the late 60s and found out (from him) how intelligent he was. Always made me laugh and kept me on my toes. He will be missed by all who had the good fortune to meet and work with him.

As the old saying goes: Rest in Peace.
We won't forget Dennis. He bordered on genius but I'd never admit that to him! You had to be on your toes at all times to keep up with his barbs, jokes and stories. He was on the Board Of Directors of esteemed academic think tanks: the "Putzi Group," the "Pitcher Club," and lastly the "Hooterville Lunch Bunch" (no longer the Wild Bunch). The mold was broken after him, there will never be another Den! He is sorely missed. Our hearts go out to Kristen and Russell's families.
Donate in Memory of Dennis Rex Jones
The Verification Code is imprinted on credit cards to help merchants verify transactions when the actual card is not present, such as Internet purchases or donations. The merchant uses this number as part of the authorization process with the card issuer.
Please use the images below to locate the verification code for your card type.
Visa, Master Card, and Discover: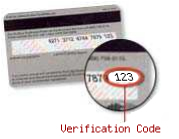 The verification code for Visa, Master Card, and Discover is a 3-digit number printed on the back of your card. It appears after the account number or last 4-digits of your account number, in the signature panel.
American Express: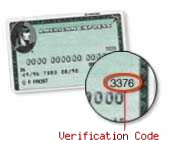 The American Express verification code is a 4-digit number printed on the front of your card. It appears above and to the right of the embossed account number.