MEMORY Wall: David Rockefeller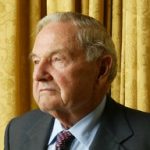 David Rockefeller
June 12, 1915 - March 20, 2017
The Fisher Center for Alzheimer's Research Foundation mourns the loss of one of our founders, David Rockefeller. Mr. Rockefeller was a true visionary, generous philanthropist and a champion for increased funding for Alzheimer's research. He will be sorely missed by all, including our foundation.
David's Guestbook
1 entry.
In loving memory of such a wonderful and caring human being.

Warmest regards,

David and Maria Eugenia Campagna
Donate in Memory of David Rockefeller
The Verification Code is imprinted on credit cards to help merchants verify transactions when the actual card is not present, such as Internet purchases or donations. The merchant uses this number as part of the authorization process with the card issuer.
Please use the images below to locate the verification code for your card type.
Visa, Master Card, and Discover: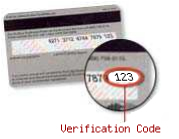 The verification code for Visa, Master Card, and Discover is a 3-digit number printed on the back of your card. It appears after the account number or last 4-digits of your account number, in the signature panel.
American Express: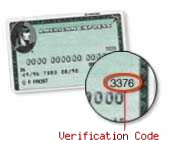 The American Express verification code is a 4-digit number printed on the front of your card. It appears above and to the right of the embossed account number.