MEMORY Wall: Crispinus Koopmans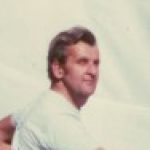 Crispinus Koopmans
April 02, 1929 - August 08, 2019
Crispinus Carel Koopmans was born on April 2, 1929 to Sijtze Koopmans and Saapkje Romkje Smits in Heerenveen, Friesland, the Netherlands.
Carel was no.6 of 8 children.
His father was a teacher at the local technical school. After High school, Carel left his home in Friesland and studied at the Leidse Instrumentmaker School in Leiden. After that he went to work at NATO until he immigrated to the US 1957.
In 1955 Jane decided to make her first visit back to the homeland and asked Carel to rent a boat for a day to go sailing. Carel obliged. The two of them sailed the canals and lakes in Friesland for a week and spent a week in Paris. That did it. On January 10,1958 we were married. We were blessed with four children, Elizabeth (1958), Sidney (1959), Sonya (1963) and Dick (1968). Carel was the proud Grandpa (Pake) of Brian, Alice, Brandon, Gabriella, Eric and Shelby. Three great grand babies joined our family–Charlotte, Julianna and Avery.
Carel went to two interviews for work upon arriving in California and chose California Research where he started as a draftsman, than ran the machine shop as a design engineer. California Research became Chevron Research. Carel worked there for 30 years. One of the projects he helped design and build was a heliochronometer aka sundial. (A beautiful piece of art) Carel retired in 1986.
We attended Zion Reformed Church in Artesia, California where he taught Sunday School and served as a deacon for several years. He joined the men's choir then directed by Ed Miersma.
On September 25, 1976 we started attending EV Free. In 1981 we joined the Chancel Choir then under the direction of Bill Lock. Carel sang for more than 30 years in our choir and with the Difference Makers in Retirement homes. We had the joy of going on the Choir tour in 1993 in Europe. Of course we had to make a visit to the family while on that side of the ocean.
Carel was a content and blessed man–always positive–tolerated no negative gossip; saw the good in everyone.
Crispinus's Guestbook
1 entry.
Thinking of you today, dad. Thinking of yard games, of camping trips, of hands held, of your still loving presence, your silly pranks, your wide open and loving heart. I miss you.
Donate in Memory of Crispinus Koopmans
The Verification Code is imprinted on credit cards to help merchants verify transactions when the actual card is not present, such as Internet purchases or donations. The merchant uses this number as part of the authorization process with the card issuer.
Please use the images below to locate the verification code for your card type.
Visa, Master Card, and Discover: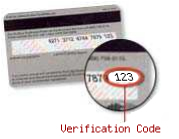 The verification code for Visa, Master Card, and Discover is a 3-digit number printed on the back of your card. It appears after the account number or last 4-digits of your account number, in the signature panel.
American Express: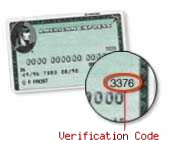 The American Express verification code is a 4-digit number printed on the front of your card. It appears above and to the right of the embossed account number.