MEMORY Wall: Claudia Watson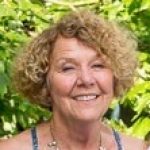 Claudia Watson
February 18, 1944 - February 21, 2020
Claudia Watson, 76, of Macungie, PA, passed away on February 21, 2020. She was the beloved wife of Raymond Lee Watson. They celebrated 40 years of marriage last September. Born in Allentown, she was a daughter of the late Charles and Anastasia (Schwoyer) Deutsch. She was a graduate of Central Catholic High School in 1962 and the LPN program at Northampton Community College. Claudia worked as a private duty nurse, and prior to that worked for the former Pantry Pride grocery stores in Quakertown and Allentown. She served as a volunteer with Turning Point of the Lehigh Valley. In 1992, she opened Hair Etc. salon in Lower Macungie. She was a beloved wife, mother, and grandmother who enjoyed restoring her old farmhouse, traveling, reading, gardening, hosting family picnics, and most of all, spending time with her grandchildren.
Along with her husband, she is survived by her children: Andrea, wife of Dean Galli of Macungie, Tracy, widow of Terry Kresley of Salisbury Township, and Rebecca Watson, wife of Bryan Ebert of Lansdale; her grandchildren: Matthew and Mason Kresley, Kaitlyn and Mackenzie Galli, and Leo Ebert; and her great grandchildren: Kamren and Kemma Kresley; and her siblings: Charles Deutsch of Laurys Station, Bernice Smith and Donald Deutsch, both of Allentown, and Dolores Reaman of Whitehall. She was predeceased by her sisters: Mildred Auman, Mary Wingert, and Anna Snyder.
A note from her family:
Claudia was an incredible woman. She lived her life to the fullest, always traveling the world, stepping out of her comfort zone, pushing others to reach their goals, and always lending a helping hand to anyone in need along the way. She was officially diagnosed at the age of 70 but had signs for years prior. Watching such a strong and independent woman gradually lose her memories and ability to perform the daily functions of life was heart wrenching. We hope that one day great strides will be made to eradicate this disease that took so much from such a vibrant woman. She may not have remembered so many things but her family will never forget and will always love her dearly.
Claudia's Guestbook
Donate in Memory of Claudia Watson
The Verification Code is imprinted on credit cards to help merchants verify transactions when the actual card is not present, such as Internet purchases or donations. The merchant uses this number as part of the authorization process with the card issuer.
Please use the images below to locate the verification code for your card type.
Visa, Master Card, and Discover: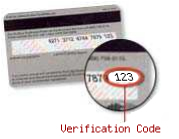 The verification code for Visa, Master Card, and Discover is a 3-digit number printed on the back of your card. It appears after the account number or last 4-digits of your account number, in the signature panel.
American Express: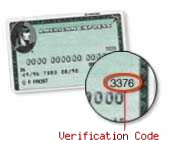 The American Express verification code is a 4-digit number printed on the front of your card. It appears above and to the right of the embossed account number.