MEMORY Wall: Charles Manns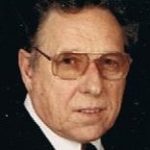 Charles Manns
December 08, 1986 - September 23, 2019
Charles Gilbert Manns, 92, of Ramsey, MN passed away peacefully on September 23, 2019.
He was born December 8, 1926, near Montpelier, ND to Charles and Clara Manns, the youngest of six children. Charles attended the old Manns Township school, where Manns decedents have been enrolled for more than 60 years. He served one enlistment in the U.S. Army and spent part of 1946 in Southern California. He moved to Minneapolis in 1949.
On October 29th, 1960 Charles was united in marriage to Beverly A. at The Little Brown Church in Nashua, Iowa. They were blessed with three sons. He worked as a truck driver and was proud of his 20 years of safe driving award with Chippewa Motor Freight. He enjoyed boating, hunting and fishing with his boys. He also enjoyed spending time with friends at card club.
He also loved to travel whenever possible. Lake Ida was his favorite family vacation spot and he also took multiple trips to Alaska with Beverly. He also enjoyed traveling internationally with Beverly too which included trips to Australia, Germany and Mexico.
He will be deeply missed by all, especially by his children and grandchildren.
Charles is survived by his children, Mark of Ramsey MN, Todd of River Falls WI, Joel (Kris) of Hudson WI; grandchildren, Melissa, Heather, Will, Drew, Ben, Evan, Tanner and extended family and friends.
He was preceded in death by his parents, Charles and Carla Manns; wife, Beverly, brother, Leslie and sisters, Mildred Jones, Clarice Roessler, Margaret Carlson and Irene Gjerding.
Charles's Guestbook
Donate in Memory of Charles Manns
The Verification Code is imprinted on credit cards to help merchants verify transactions when the actual card is not present, such as Internet purchases or donations. The merchant uses this number as part of the authorization process with the card issuer.
Please use the images below to locate the verification code for your card type.
Visa, Master Card, and Discover: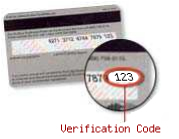 The verification code for Visa, Master Card, and Discover is a 3-digit number printed on the back of your card. It appears after the account number or last 4-digits of your account number, in the signature panel.
American Express: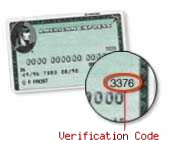 The American Express verification code is a 4-digit number printed on the front of your card. It appears above and to the right of the embossed account number.