MEMORY Wall: Bruce Densmore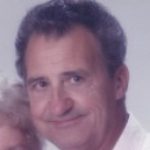 Bruce Densmore
October 03, 1928 - January 08, 2020
Bruce was a graduate of the University of Michigan. He married the love of his life, Grace, on 1/6/1960. They had an amazing, loving relationship for 55 years, until my Mother's passing from Parkinson's and Dementia on March 5th, 2015. Bruce has 2 daughters, Kim and Jill, both living in Northern California with the husbands and family.
Bruce's Guestbook
Donate in Memory of Bruce Densmore
The Verification Code is imprinted on credit cards to help merchants verify transactions when the actual card is not present, such as Internet purchases or donations. The merchant uses this number as part of the authorization process with the card issuer.
Please use the images below to locate the verification code for your card type.
Visa, Master Card, and Discover: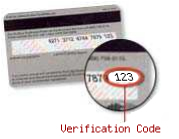 The verification code for Visa, Master Card, and Discover is a 3-digit number printed on the back of your card. It appears after the account number or last 4-digits of your account number, in the signature panel.
American Express: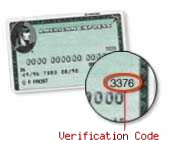 The American Express verification code is a 4-digit number printed on the front of your card. It appears above and to the right of the embossed account number.