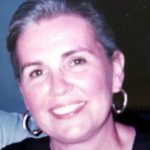 Ann White
April 02, 1942 - March 02, 2019
Ann Howard White published author, passed away on Saturday, March 2, 2019 at Charlestown Retirement Community after a long battle with Alzheimer's; she was 76.
Born in Greenville, North Carolina in April 1942, she attended RJ Reynolds High School and was a soprano in the chorus. She married Edward Russel White, Jr., a local physician and began her family of three children. Ann later attended the University of Maryland at College Park and the University of Baltimore Law School.
In 1990, Ann became a published author and wrote four books for Harlequin and Silhouette Special Edition. An active member of Georgia Romance Writers, she critiqued numerous author submissions for the Maggie Award of Excellence, as well as served as the GRW's president and later on the Board of Directors.
Always a loving friend, sister, mom and grandma she is missed. Rest in Peace; we miss you every day.
Ann's Guestbook
Donate in Memory of Ann White
The Verification Code is imprinted on credit cards to help merchants verify transactions when the actual card is not present, such as Internet purchases or donations. The merchant uses this number as part of the authorization process with the card issuer.
Please use the images below to locate the verification code for your card type.
Visa, Master Card, and Discover: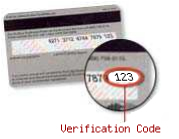 The verification code for Visa, Master Card, and Discover is a 3-digit number printed on the back of your card. It appears after the account number or last 4-digits of your account number, in the signature panel.
American Express: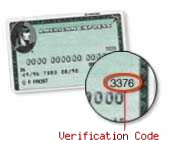 The American Express verification code is a 4-digit number printed on the front of your card. It appears above and to the right of the embossed account number.