MEMORY Wall: Ahmad Hariri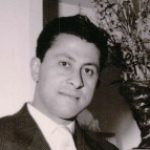 Ahmad Hariri
April 25, 1924 - September 24, 2018
Our beloved father, grandfather and great-grandfather, Ahmad Hariri, passed away on 09/24/2018. We are so humbled and touched by tremendous support from family and friends during these difficult times. In the last few years, he did not remember our names, but we could see from his eyes that deep inside, he knew us. We could never fully understand how much he processed and recognized. He had good days and not so good days. His happiest moments in life were when he was surrounded by family and friends, many times with laughter and humor, so it was painful to see dementia and alzheimer's take everything away from him, and from us, bit by bit.
Ahmad's Guestbook
Donate in Memory of Ahmad Hariri
The Verification Code is imprinted on credit cards to help merchants verify transactions when the actual card is not present, such as Internet purchases or donations. The merchant uses this number as part of the authorization process with the card issuer.
Please use the images below to locate the verification code for your card type.
Visa, Master Card, and Discover: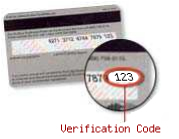 The verification code for Visa, Master Card, and Discover is a 3-digit number printed on the back of your card. It appears after the account number or last 4-digits of your account number, in the signature panel.
American Express: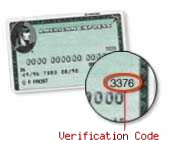 The American Express verification code is a 4-digit number printed on the front of your card. It appears above and to the right of the embossed account number.